The 12 Best Restaurants in Pearland TX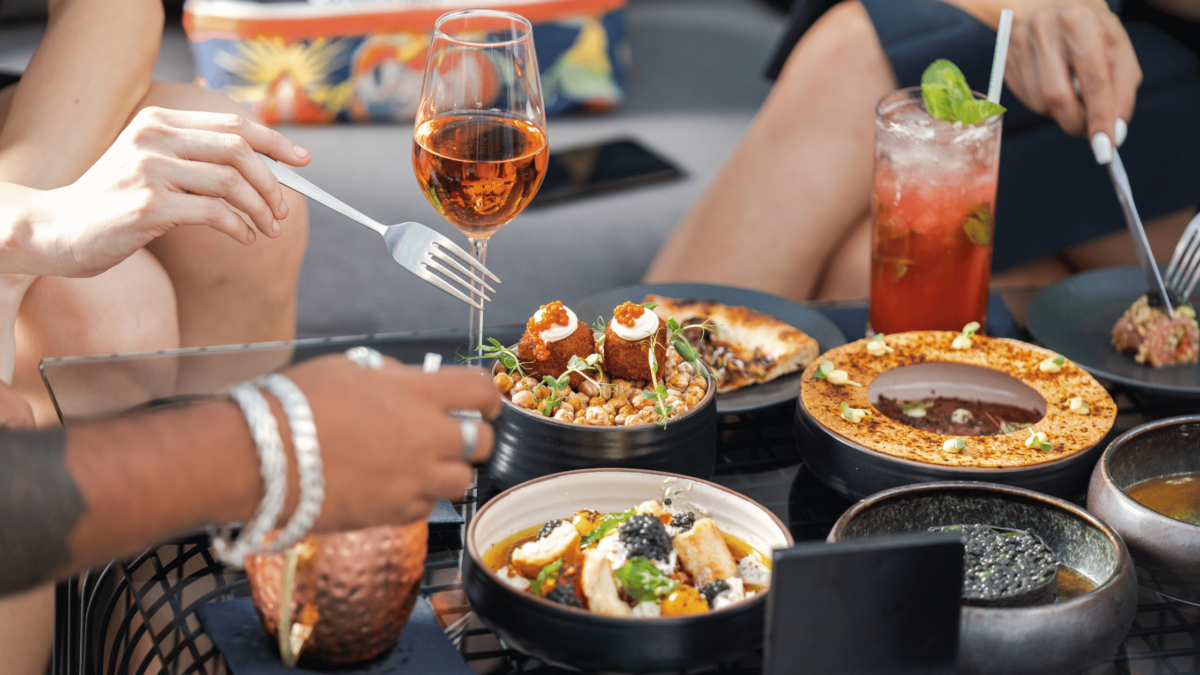 The 12 Best Restaurants in Pearland TX
Located south of Houston, Texas, Pearland is an attractive city that provides a range of interesting experiences. It has friendly locals, cost-effective places to stay, beautiful outdoor areas, and an active arts and culture scene. Pearland is especially known for its food offerings. Here's a look at the 11 top restaurants in Pearland, TX that make it a great place for food lovers to live. 
Location: 6425 Broadway St, Pearland, TX 77581
Contact: 281-485-0844
Website: Here
Donning your best business casual attire, prepare yourself for a royal dining experience at Killen's Steakhouse. Renowned for serving prime cuts of Japanese Wagyu and USDA Prime Beef, Killen's has been the city's epicurean stalwart for over a decade. Spearheaded by Executive Chef Ronnie Killen, a graduate of London's Le Cordon Bleu, the restaurant brings a global culinary flair to its tables. Make sure to try the famous Creme Brûlée Bread Pudding!
2. Central Texas Style Barbecue
Location: 4110 Broadway St, Pearland, TX 77581
Contact: 281-485-9626
Website: Here
Serving the Pearland community since 1969, Central Texas Style Barbecue offers a journey back in time with its vintage vibes and traditional Texas cuisine. Their pit-smoked meats, flavored with hickory wood, are the talk of the town. With signature dishes like Pulled Pork, sliced beef, and pork ribs, you're guaranteed a meal to remember.
3. Pena's Donut Heaven & Grill
Location: 11601 Shadow Creek Pkwy #103, Pearland, TX 77584
Contact: 713-340-3231
Website: Here
Bidding adieu to the notion that donut shops are only for sweets, Pena's Donut Heaven & Grill serves an impressive menu of breakfast and lunch options. From their signature Breakfast Tacos and Buffalo Chicken Sandwich to their delicious Breakfast Burrito, this place is a favorite among locals. And don't forget their classic apple fritters!
Location: 11200 Broadway St #1500, Pearland, TX 77584
Contact: 713-340-1493
Website: Here
If you're a seafood lover, then Fish City Grill is your port of call in Pearland. This friendly neighborhood seafood joint offers a menu teeming with fresh, flavorful options from the sea. The 'Oyster Nachos,' fried oysters over house-made chips topped with a decadent garlic cream sauce, are a fan favorite. Don't miss the delectable shrimp and grits, or the rich, hearty seafood gumbo. Finish your meal with their irresistible bread pudding, made fresh daily and served with a delicious bourbon sauce. Whether you're craving a hearty meal or a light bite, Fish City Grill is an excellent choice for a unique and satisfying dining experience in Pearland.
Location: 3613 E Broadway St, Pearland, TX 77581
Contact: 281-485-2272
Website: Here
An extension of the Killen's brand, Killen's Barbecue offers a quintessential Texas BBQ experience. Serving mouth-watering barbecued meat by the pound, including tender brisket, turkey, pork ribs, and homemade pork & beef sausage, this place is a paradise for meat lovers. Complement your meal with classic sides like coleslaw, potato salad, or mac n' cheese for an authentic Texas feast.
6. D' Caribbean Curry Spot Cuisine
Location: 8201 Broadway St #105, Pearland, TX 77581
Contact: 281-412-0849
Website: Here
Yearning for exotic flavors? Look no further than D'Caribbean Curry Spot Cuisine. Their fusion of Indian and Caribbean cuisine offers a burst of vibrant flavors in each dish. Prepared with fresh and organic herbs and spices, dishes like the Curried Goat, Jerk Chicken, and Curried Shrimp are a testament to the restaurant's commitment to quality and taste.
Discover a perfect blend of Italian and American cuisines at Grazia. Their artisanal wood-fired pizzas, fresh pasta, and delectable desserts have earned them a devoted following in Pearland.
Craving something light yet tasty? Wrap & Roll offers a variety of wraps, salads, and bowls that are as flavorful as they are healthful. The avocado wraps and grilled chicken bowls come highly recommended.
9. Center Court Pizza & Brew
At Center Court Pizza & Brew, you can cheer for your favorite team while enjoying a slice of hand-tossed pizza and a cold brew. The energetic vibe of this sports bar complements its delicious menu.
Indulge in a seafood extravaganza at Boiling Dragon. From juicy crawfish to spicy clams, this Cajun-style seafood joint offers fresh catch prepared in delightful seasonings.
11. BJ's Restaurant & Brewhouse
Whether you're craving a deep-dish pizza, a delicious burger, or a globally-inspired entrée, BJ's Restaurant & Brewhouse has it all. Pair your meal with one of their award-winning craft beers for a match made in heaven.
12. Gringo's Mexican Kitchen
Experience the warmth of Mexico in Texas at Gringo's Mexican Kitchen, where traditional Mexican flavors meet modern culinary techniques. Their mouthwatering enchiladas, tacos, and margaritas offer a tantalizing taste of Mexico.
Discover the Best Places to eat in Pearland
Pearland, Texas offers a wide range of food options that can satisfy the tastes of even the most particular eaters, which adds to the top reasons to live Pearland. From steaks and barbecues to donuts and food from around the world, the restaurants in Pearland reflect its diverse culture. Enjoy your meal